Kyle Fisher, 29, Männlich, Vereinigte Staaten
Last.fm / Electronic Dance…Zuletzt gesehen: vor 11 Tagen
3

0

3

6

1

gespielte Titel seit 22. Jan. 2012
1.138 Lieblingslieder | 3 Beiträge | 6 Playlisten |

159 Shouts
| | | | | | |
| --- | --- | --- | --- | --- | --- |
| | | Mike Foyle – Pandora - The Blizzard Remix | | | 12. Sep., 16:31 |
| | | Ronny K. – Simple Joy - The Noble Six Remix | | | 12. Sep., 16:23 |
| | | Selu Vibra – Divine - Original Mix | | | 12. Sep., 16:15 |
| | | Soundlift – River Side - Original Mix | | | 12. Sep., 16:05 |
| | | Ziki – Memories - Original mix | | | 12. Sep., 15:52 |
| | | Myk Bee – Always Waiting - Photographer Remix | | | 12. Sep., 14:11 |
| | | ReOrder – Flight To Soul - Original Mix | | | 12. Sep., 14:01 |
| | | Andy Blueman – Time To Rest 2011 - Original Mix | | | 12. Sep., 13:52 |
| | | Ice Upon Fire – Goodbye Sister - Heaven's Gate Original Mix | | | 12. Sep., 13:46 |
| | | Blake Jarrell – Take Care - Original Mix | | | 12. Sep., 13:38 |
| | | Chapter Xj – Believe - Original Mix | | | 12. Sep., 13:30 |
| | | Tritonal – Still With Me - Suncatcher Remix | | | 12. Sep., 13:21 |
| | | M.I.K.E. – Respire (Solarstone Retouch Edit) | | | 12. Sep., 13:17 |
| | | Cirque Du Soleil – Mer Noire - Tiesto Remix | | | 12. Sep., 13:05 |
| | | Sindre Eide – Piovere - Original Mix | | | 12. Sep., 12:59 |
| | | Advanced – Atlantis - Simon O'Shine Remix | | | 12. Sep., 12:50 |
| | | Adam Nickey – Perfect Destiny (Moonsouls Remix) | | | 12. Sep., 12:43 |
| | | Masters & Nickson – Out There (5th Dimension) - Original Mix | | | 12. Sep., 12:33 |
| | | ReOrder – Cry Me A Rainbow - Estigma Remix | | | 12. Sep., 12:17 |
| | | Robert Miles – Children (Dream Version) | | | 11. Sep., 2:09 |
Mehr anzeigen

Feeds
| | | | | |
| --- | --- | --- | --- | --- |
| 1 | | | | |
| 2 | | | | |
| 3 | | | | |
| 3 | | | | |
| 3 | | | | |
| 6 | | | | |
| 6 | | | | |
| 6 | | | | |
| 6 | | | | |
| 10 | | | | |
| 11 | | | | |
| 11 | | | | |
| 11 | | | | |
| 11 | | | | |
| 11 | | | | |
| 11 | | | | |
| 11 | | | | |
| 18 | | | | |
| 18 | | | | |
| 18 | | | | |
| 18 | | | | |
| 18 | | | | |
| 23 | | | | |
| 23 | | | | |
| 23 | | | | |
| 23 | | | | |
| 23 | | | | |
| 23 | | | | |
| 23 | | | | |
| 23 | | | | |

Feeds
Über mich
GENRE: LOUNGE MUSIC
Lounge music is a retrospective description of music popular in the 1950s and 1960s. It is a type of mood music meant to evoke in the listeners the feeling of being in a place—a jungle, an island paradise, outer space, et cetera—other than where they are listening to it.[1] The range of lounge music encompasses beautiful music-influenced instrumentals, modern electronica (with chillout, and downtempo influences), while remaining thematically focused on its retro-space-age cultural elements. The earliest type lounge music appeared during the 1920s and 1930s, and was known as light music. Contemporaneously, the term lounge music also denotes the types of music played in hotels (the lounge, the bar), casinos, and piano bars.
(Thank you Wikipedia)
GENRE: CHILLOUT MUSIC
Chill-out music (sometimes also chillout, chill out, or simply chill) is an umbrella term for several styles of electronic music characterized by their mellow style and mid-tempo beats — "chill" being derived from a slang injunction to "relax."
Chill out music emerged in the early and mid-1990s in "chill rooms" at dance clubs, where relaxing music was played to allow dancers a chance to "chill out" from the more emphatic and fast-tempo music played on the main dance floor.
The genres associated with chill-out are mostly ambient, trip-hop, nu jazz, ambient house, New Age and other sub-genres of downtempo. Sometimes the easy listening sub-genre lounge is considered to belong to the chill-out collection as well. Chill out as a musical genre or description is synonymous with the more recently popularized terms "smooth electronica" and "soft techno" and is a loose genre of music blurring into several other very distinct styles of electronic and lo-fi music.
(Thank you Wikipedia)
GENRE: TRANCE MUSIC
Trance is defined by the Oxford dictionary as "a type of electronic dance music characterized by hypnotic rhythms" but I believe trance has no objective definition. The definition of trance lies with in all of us. Trance can be seen as an emblem of a combination of our own subjective judgments of what the meaning of trance really is and that is something one can only find with in them selves.
Trance is not a genre of music, but instead, a flow, an element. A true conveyance of human expression, culture, and diversity. Trance is not a genre of music, trance is a way of music which gives expression to euphoric emotions from within yourself.
Once you have trance, you can turn it into whatever you want. Trance is the epitome of sound, the sound men was looking for, but instead that sound ended up creating himself. That sound is a state of mind which gives you a form of positive energy to go on and it should be shared with the ones you love.
It's a lifestyle, a habit, fed by listening to any trance tune which catches your heart and mind.
Trance is a lifelong journey into sound, a mysterious experience bringing you to the far corners of the world, while feeling things you have never felt before.
Whilst some music raises questions, Trance remains the awnser, that carries you into anything and nothing at the same time. it drags you into emotions from beyond. it feeds your every need. it heals you when you're sick, it's like a natural medicine. Trance is music in it's purest form containing a truth that was already inside you, ready to reveal itself to the world.
A vocation to life's Harmony a longing to that state of higher love. It's like the forbidden fruit. It's a taste is sweeter than you've ever had before, but you can never completely make it yours. Trance is like an universal language of life and understanding. A language which everybody speaks throughout their emotions. In these emotions we can become one. One family, One #TranceFamily!
Trance is so much more than music…it's a lifestyle, a way of life! By Saeed Posted under Special Occasions,Trance on
http://cubetrance.com/the-meaning-of-trance-is
The King of Trance: Armin van Buuren
A Fantastic Classic Trance Duo: Tritonal
Budding new Trance star:Ørjan Nilsen
The perfect union of musical minds: Cosmic Gate
Massive Irish Trance Producer: John O'Callaghan
Massive Classic Trance Producing Trio from the UK: Above & Beyond
Another Massive Rising Star in the Trance world: Omnia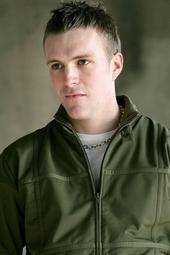 Fully accredited Uplifting Trance DJ from UK: Greg Downey
Another Incredible Exciting Trance DJ from the UK: Ashley Wallbridge
Outstanding Egyptian Trance Duo: Aly & Fila
Unique multi talented Moldovan Trance Producer: Andrew Rayel

Here's some of my favorite Female Trance Vocalists: (1) Tiff Lacey
(2) Marcie
(3) Julie Thompson
WOW, what a hottie: (4) Elsa Hill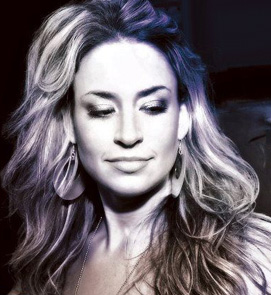 Another beautiful woman: (5) Jennifer Rene
Trance has tons of gorgeous ladies, look here's another one: (6) Emma Hewitt
(7) Aruna
(8) Jaren Cerf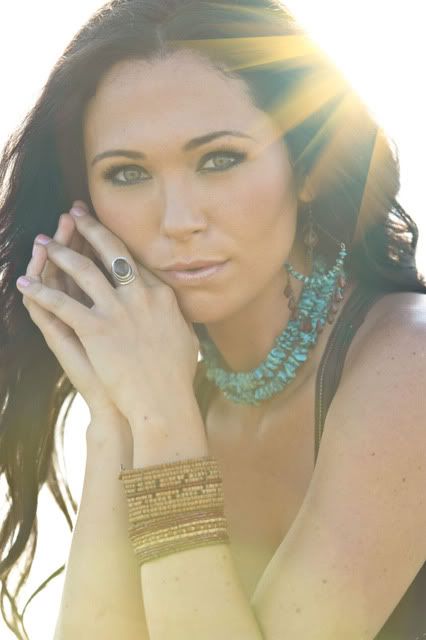 (9) Zara Taylor
(10) Kirsty Hawkshaw :)



Take your top 20 artists. For each of these artists, collect the top 5 similar artists. The resulting number of unique artists is your eclectic score. If the score is small (extreme = 5) your musical preferences are very limited, and if it is large (larger than 80, extreme = 100), then you have an eclectic musical preference. You can compute your own score at http://anthony.liekens.net/pub/scripts/last.fm/eclectic.php


My eclectic score is currently



96/100




My super-eclectic score is currently



708/1000






[
Letzte Aktivitäten
Fisherkyle228 und Omegoff sind nun Freunde.

letzten Monat

Fisherkyle228 und Omegoff sind nun Freunde.

letzten Monat

Fisherkyle228 und Atmospherate sind jetzt Freunde.

letzten Monat

Fisherkyle228 und stuartalistair sind nun Freunde.

letzten Monat

Fisherkyle228 und stuartalistair sind nun Freunde.

letzten Monat

Fisherkyle228 hat aarif69 einen Shout hinterlassen.

Juni 2014

Fisherkyle228 hat sein Profil aktualisiert.

Mai 2014

Fisherkyle228 hat sein Profil aktualisiert.

Mai 2014

Fisherkyle228 und kvpant sind jetzt Freunde.

Mai 2014

Fisherkyle228 und hardcorescott sind jetzt Freunde.

Mai 2014