Scott, 38, Männlich, Vereinigte StaatenZuletzt gesehen: Oktober 2014
8

4

8

5

0

gespielte Titel seit 3. Jan. 2005
179 Lieblingslieder | 557 Beiträge | 0 Playlisten |

394 Shouts
| | | | | | |
| --- | --- | --- | --- | --- | --- |
| | | Louis Prima – Should I/I Can't Believe That You're In Love With Me (Medley)(Live) - Live;1999… | | | 16. Dez., 1:03 |
| | | Louis Prima – Five Months, Two Weeks, Two Days - 1996 Digital Remaster | | | 16. Dez., 1:01 |
| | | Keely Smith – That Old Black Magic - 1996 Digital Remaster | | | 16. Dez., 0:58 |
| | | Louis Prima – Be Mine (Little Baby) - 2002 Digital Remaster | | | 16. Dez., 0:55 |
| | | Louis Prima – Whistle Stop - 2002 Digital Remaster | | | 16. Dez., 0:53 |
| | | Keely Smith – Banana Split For My Baby - 2002 Digital Remaster | | | 16. Dez., 0:50 |
| | | Louis Prima – Five Months, Two Weeks, Two Days - Digitally Remastered 02 | | | 16. Dez., 0:48 |
| | | Louis Prima – I'll Be Glad When You're Dead You Rascal You - 2002 Digital Remaster | | | 16. Dez., 0:45 |
| | | Louis Prima – Night Train - 2002 Digital Remaster | | | 16. Dez., 0:42 |
| | | Louis Prima – Buona Sera | | | 16. Dez., 0:39 |
Mehr anzeigen

Feeds
| | | | | |
| --- | --- | --- | --- | --- |
| 1 | | | | |
| 2 | | | | |
| 3 | | | | |
| 4 | | | | |
| 5 | | | | |
| 6 | | | | |
| 7 | | | | |
| 8 | | | | |
| 9 | | | | |
| 10 | | | | |
| 11 | | | | |
| 12 | | | | |
| 13 | | | | |
| 14 | | | | |
| 15 | | | | |

Feeds
| | | | | | |
| --- | --- | --- | --- | --- | --- |
| 1 | | | | | |
| 2 | | | | | |
| 2 | | | | | |
| 2 | | | | | |
| 5 | | | | | |
| 5 | | | | | |
| 7 | | | | | |
| 8 | | | | | |
| 8 | | | | | |
| 10 | | | | | |
| 11 | | | | | |
| 11 | | | | | |
| 11 | | | | | |
| 14 | | | | | |
| 15 | | | | | |
Über mich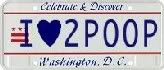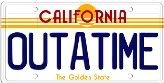 Can God microwave a burrito so hot that even he can't eat it?
While your here, why not check out my
Star Wars
, or
Lack of Avatar
Groups? No, you can't join
The Brotherhood
. Sucks doesn't it?
My taste in music is pretty random. It rotates between Country, Industrial, EBM, Bluegrass, Jazz, Mississippi Delta Blues, Hip-Hop, Garage, Post, Dirt, Classic and Stoner type rock. Basically I will listen to anything as long as it doesn't suck
If I've added you as a friend, it means either A: I know you, at least a little, or B: I like your taste in music, and want to keep tabs on you for ideas of things to listen to.
Feel free to add me. And don't hesitate to leave a shout, I can take what you give out. The Dude abides man.
"People in the front, just so you know, if you lip-sync to the songs on the record that never came out? I know that you bootlegged it. And Lars Ulrich is waiting in the van outside.... Does anybody sympathize with that guy? No, he sucks. Cuz he's gonna' be out, like, one pair of Nike's."
- Mike Doughty, former lead singer for Soul Coughing, at a live show
Number of people who have surfed here since 1/20/05
Letzte Aktivitäten