@francepants (instagram), Männlich, Vereinigte Staaten
www.facebook.com/profile.p…Zuletzt gesehen: September 2013
6

6

3

1

7

gespielte Titel seit 23. Sep. 2008
2.207 Lieblingslieder | 9 Beiträge | 0 Playlisten |

173 Shouts
| | | | | | |
| --- | --- | --- | --- | --- | --- |
| | | Maria Minerva – Ruff Trade | | | 12. Aug., 16:41 |
| | | Laetitia Sadier – The opposite of spectator | | | 12. Aug., 16:32 |
| | | Joakim – Forever Young (Discodeine Remix) | | | 12. Aug., 15:40 |
| | | Röyksopp – Sparks | | | 6. Aug., 14:09 |
| | | Radiohead – Climbing Up The Walls (Featuring Sneaker Pimps) (Zero 7 Remix) | | | 22. Mai., 6:38 |
| | | Radiohead – Climbing Up The Walls (Featuring Sneaker Pimps) (Zero 7 Remix) | | | 22. Mai., 6:38 |
| | | Radiohead – Climbing Up The Walls (Featuring Sneaker Pimps) (Zero 7 Remix) | | | 22. Mai., 6:38 |
| | | Radiohead – Climbing Up The Walls (Featuring Sneaker Pimps) (Zero 7 Remix) | | | 22. Mai., 6:38 |
| | | Charlotte Gainsbourg – Paradisco (Joakim Remix 'Tropicool Re-Gooch') | | | 22. Mai., 6:30 |
| | | Boards of Canada – Dandelion | | | 22. Mai., 6:21 |
| | | Boards of Canada – Dandelion | | | 22. Mai., 6:21 |
| | | Two Door Cinema Club – Something Good Can Work (The Twelves remix) | | | 22. Mai., 6:20 |
| | | Two Door Cinema Club – Something Good Can Work (The Twelves remix) | | | 22. Mai., 6:20 |
| | | Einstürzende Neubauten – Blume | | | 22. Mai., 6:16 |
| | | Einstürzende Neubauten – Blume | | | 22. Mai., 6:16 |
| | | Edit Murphy – Undisputed | | | 27. Mai., 1:12 |
| | | Röyksopp – What Else Is There? | | | 26. Mai., 23:37 |
| | | Missy Elliott – I'm Really Hot (Kaytranada edition) | | | 26. Mai., 23:30 |
| | | AlunaGeorge – Kaleidoscope Love (Kaytranada Edition) | | | 26. Mai., 23:24 |
| | | Röyksopp – Eple | | | 26. Mai., 17:42 |
Mehr anzeigen

Feeds
| | | | | |
| --- | --- | --- | --- | --- |
| 1 | | | | |
| 2 | | | | |
| 3 | | | | |
| 4 | | | | |
| 5 | | | | |
| 6 | | | | |
| 6 | | | | |
| 8 | | | | |
| 8 | | | | |
| 8 | | | | |
| 8 | | | | |
| 8 | | | | |
| 8 | | | | |
| 8 | | | | |
| 8 | | | | |
| 8 | | | | |
| 8 | | | | |
| 18 | | | | |
| 18 | | | | |
| 18 | | | | |

Feeds
| | | | | | |
| --- | --- | --- | --- | --- | --- |
| 1 | | | | | |
| 1 | | | | | |
| 1 | | | | | |
| 1 | | | | | |
| 1 | | | | | |
| 6 | | | | | |
| 6 | | | | | |
| 6 | | | | | |
| 6 | | | | | |
| 6 | | | | | |
| 6 | | | | | |
| 12 | | | | | |
| 12 | | | | | |
| 12 | | | | | |
| 12 | | | | | |
| 12 | | | | | |
| 12 | | | | | |
| 12 | | | | | |
| 12 | | | | | |
| 12 | | | | | |
Über mich
WHY,
you're an absolutely gorgeous creature!
let's see, so you're curious about me?
Follow Me on Twitter

simply put, im tasteful guy bringing good music to a city near you.
musical tastes consist of, but not limited to:
=================================
still wanna know a little more about me?
i have a strong opinion as to whats good and whats bad; its so strong, its almost objective.
I enjoy diversity and irregularity in everything but love. My mind constantly wanders but my heart does not. Poetic of the ant yet indifferent to the sculpture, you'll find me notice the obscure things, which can make me appreciate or dislike the subject amply.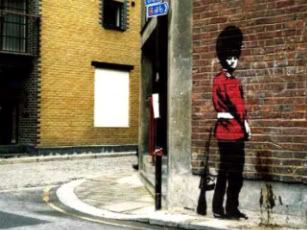 Im not a fan of rules and regulations, but sincerely appreciate the improvement its had on human civilization.

I give second chances merely because I need them many a times, and i don't receive them. Thats the ultimate gift to the world,
forgiveness.
My ultimate goal is not to live in the lap of luxury nor in the Hollywood spotlight, though they wouldnt be turned down; I just want to be happy, and die happily, having lived around those I love.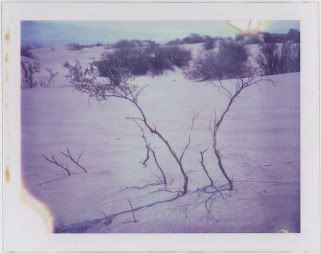 Curiously unmoved by death... if anything I'm relieved by the sheer thought of it. Oscar Wilde once wrote "Death must be so beautiful. To lie in the soft brown earth, with the grasses waving above one's head, and listen to silence. To have no yesterday, and no tomorrow. To forget time, to forgive life, to be at peace."
I'm not your average American citizen. Im more like those X-Files conspiracy theorists, and I've found daily life much more "exciting," if you will, ever since. Materialistic interests evade my mind occasionally, and i frequently find myself staring at the asphalt wondering what's underneath.
I can't help it <3 I fall hard. After all, the bigger they are, the harder they fall. I know what i want, and i know when i see it. Unfortunately I still have to resort to playing "hard to get" because by giving it all, i give you nothing.
i know i sound perfect but i honestly am not.
but i can live with that.
Letzte Aktivitäten