Note: There is a posibility you recieved this more than once. That has to be the problem of the server or something. I shared this just once. Sorry for that.
Note 2: This is not my Top 10 most listened albums list. This list is all about albums, which formed me in some musical ways. Don't fucking judge me.
As a hard ass wannabe metal music fan I had to put here at least one album, which introduced me to this genre and can be actually taken as a relevant one. This album represents metal to me. Killer riffs, sinister lyrics, speed, brutality and heaviness in one. The main riff from "Angel Of Death" will be probably my favorite riff like forever. Not to mention that I can listen to this album from start to the end every time. Fuck Metallica. Slayer is that number one band from the Big Four.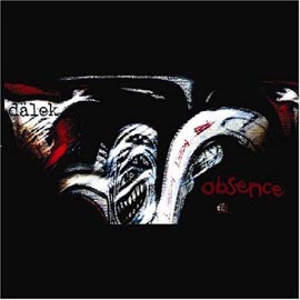 Another very important album for me right here. This has to be one of the first more musically extreme albums I really loved. Don't get me wrong, this is a rap album. The reason why I called it extreme is because of the beats on this one. Shit could be called Noise rap. The man behind the production is calling himself Oktopus and he really wasn't fucking around on this one. Only thing that gives that noise some direction are classically made hip – hop drum loops. Gotta mention the rap abilities by Mc Dälek as well. He is one of those dudes, who can sound deep and angry in his own kind of lane. No wonder, that this shit is more appreciated by metal music listeners than rap music listeners.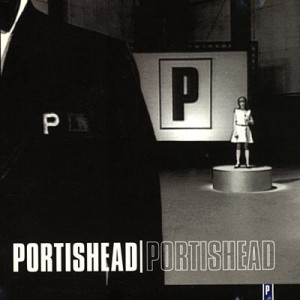 If you have one of those days when you feel miserable, like you are pathetic piece of shit and you wanna kill yourself, this shit helps you a lot with it. 11 songs full of pure darkness and depression. Beth's voice sounds painful and tortured as usual. Instrumentals on this one are absolutely perfect. They sound dark, some of them are even hard hitting, almost hip-hoppy. Every song on this one should be called a classic. For even more intensive listen check their live version from Roseland. And I have to say, this album absolutely shits on every Massive Attack release so far from the view of dark sounding trip – hop (and I'm telling this as a Massive attack fan!).
It took me some time to understand this album. I knew about Godflesh for a while, but they just did not spoke to me musically. Then I met a guy (shoutouts to Tomek) who told me "Goddamn it, listen to this shit or pretty much fuck you." So I started with other album by them. Then I found remastered version of StreetCleaner and after a few listens I fell in love. This just has to be in my top 10 album lists. It represents one certain element at its finest I love – heaviness, and not just that. Pure darkness, nihilism and straight to the point lyrics makes from this album not just industrial classic. If you are looking for some heavy sonical experience and you are sleeping on Streetcleaner, then you are just a stupidass prick like I used to be.
Right, I know. Many people would say that ''Season of Da Siccness" is Lynch's Magnum Opus. I personally believe that "Dinner & Movie" is that one. Production on this one is handled really fucking well and Brotha Lynch sounds great over it. This album is the first one from his horror CD trilogy. That's the reason why I dig this album so much. The whole LP is connected by the concept. The story is about upcoming rapper who subsequently goes crazy and starts to kill and, just like Brotha Lynch - eat people. This story goes through some songs on the album and thanks to that, D&M sounds pretty versatile. Some songs are funny, some of them are sad and some of them are just gory in the Brotha Lynch's kind of way. Some people say that Lynch sounds corny and ridiculous, but seriously, I don't give a fuck at all. Almost every second B Horror movie is corny as fuck and no one cares. Try to look at Lynch's shit in a same way.
NaTaS - Nation Ahead of Time And Space, or just Satan backwards. This shit was really ahead of time and space in the 90's. This has to be the first rap album, which shits on religion and God in its full force. Album opens up with the line
"I never ever believed, I've been deceived like Adam & Eve, my thoughts bust to make my mind bleed"
. This shit pretty much directs whole content of the album. If you still don't believe this album is a cult classic, then this has to convince you. There was a rumor that the group of students committed mass suicide while they were listening to Doubelieveingod. Fuck your god, my religion is reality! If you are into shit like that, check songs like "Sunday School" or "Natas", that's some pure black metal shit over there.
This was my first relevant step into horrorcore and dark rap music in major. Despite the fact that this is just six-track EP, it still had a huge impact on my musical taste. It has everything what you would expect by this sub-genre: Dark production, black humor, morbid lyricism and even the little bit of braggin'. Every track is non skippable. Every song has different vibe and cover "art" pretty much sums up the content of this project. This EP is pretty overlooked tho. If you don't know this shit and you are into quality horrorcore music, then go and get it. Esham's dope hoe.
This album is magic. I really cannot properly explain why I love this album so much. One of the weirdest sounding rap music I've ever heard. It is almost hypnotic, as DOOM's deep voice in combination of his abstract lyricism, as Madlib's specific kind of production. This album has to have some of the craziest wordplays in hip – hop period. When DOOM goes
"Close but no krills, toast for po' nils, post no bills, coast to coast Joe Shmoe's flows ill, go chill ,not supposed to overdose No-Doz pills"
, I'm instantly starting to shit bricks. Madlib went in with his beats as well. I'm convinced that he's the first man who used sample of accordion in hip hop (and made it work). Some of those beats don't really sound like you would expect some dude is gonna rap over them. "Rhinestone Cowboy" is perfect example of that. This shit just has to be least hip – hop sounding hip – hop album. Everything sounds different and everything sounds simultaneously awesome. Of course, Don't forget on all caps when you spell the man name.
P.S One day I'm gonna buy a vinyl of this one and put it in the front of my face like real fucking music nerd. I know, that's just silly.
Huge fucking album. Not just for me. Pure anger in the clearest form. Album, which helps you discover darker side of yours. Sometimes you wanna go masochistic, sometimes you wanna go sadistic. Next thing I love about this album is unusual fusing of different genres. For example, that little intro loop in "Ruiner" and following verses sound to me like dirty ass hip - hop music. Then you have chorus, what is like the heaviest thing on the album. "Reptile" on the other side is for me the one of the biggest industrial masterpieces period. Everything about this album is just crazy from the booklet art, over videos, to order of the songs. You probably can't go wrong with the concept of self destruction of a man. You can dance to this, you can kill yourself to this, you can even cry like a little Goth bitch to this. Lots of "real ass industrial fans" hate the shit outta this album, because Downward Spiral introduced genre to a wider audience, but they are not realizing one thing. Reznor just did his thing. He did everything what he wanted to. This is not some stupidass commercial bullshit. Maybe he was inspired by Skinny Puppy and Ministry in some ways, but who actually cares? Everyone is being inspired. Fuck y'all.
Despite that I don't listen to this album that much like I used to, it still has to be my number one. Why? Well, listen: The man behind this shit is called Kool Keith. Kool Keith is the man, who introduced me to the obscure/bizarre stuff, not just in rap music, but in the ART at all (sounds kinda stupid, but yeah, I believe that). After I discovered him, I started to understand shit I did not understand back then. He is that one of a kind guy. He is that one, who can rap that he is gynecologist from Jupiter (yeah, that's the back story for this album) and you actually buy it. No one else can do that. Just Imagine Lil Wayne trying to make concept like this and actually make it work. Shit is ridiculous, right? Keith/ Dr. Octagon is the master of obscurity. Just his alter egos such as Dr. Sperm, Black Elvis, Mr. Nogatco, UltraMan 9000 have to prove it. His unconventional style of rap is also hard to get. His offbeat type of flow makes you concentrate on his technique and that is one of the reasons why he is so fucking underrated. Lot of hip – hop listeners actually don't want to pay attention while they're listening to rap music. And that's just about rap side of the album. Production is handled by Dan the Automator and fits perfectly to the topic of the album. Beats for tracks like "Blue flowers", "Real Raw" or "Waiting list" are the ones of the most atmospheric instrumentals I've ever heard. All is complemented by occasional crazy scratchin' by Dj Qbert (Listen to the ending part of "Blue Flowers"). This album is one of a kind, even appreciated by the listeners of another genre. This album is awesome mixture between obscurity, darkness and humor. And yeah. Cover is painted by legendary Pushead. Nuff' said.
That's it, but shit's gonna change… soon.