Szymon, 28, Männlich, PolenZuletzt gesehen: Sonntag Nachmittag
7

2

5

7

3

gespielte Titel seit 22. Jul. 2008
756 Lieblingslieder | 28 Beiträge | 6 Playlisten |

405 Shouts
| | | | | | |
| --- | --- | --- | --- | --- | --- |
| | | T.I. – Ballin (feat. Doe B) | | | 20. Okt., 5:37 |
| | | T.I. – Hold Up (feat. Young Jeezy, Diddy & Trae The Truth) | | | 20. Okt., 5:33 |
| | | T.I. – OG Bobby Johnson 2014 (feat. Young Jeezy & Que) | | | 20. Okt., 5:30 |
| | | T.I. – All Gas (feat. Doe B, Problem, Trae The Truth & Shad Da God) | | | 20. Okt., 5:24 |
| | | T.I. – Bad B**ch (feat. Problem, Spodee & Young Dro) | | | 20. Okt., 5:20 |
| | | T.I. – Thirsty (feat. Young Dro) | | | 20. Okt., 5:16 |
| | | T.I. – My Potna | | | 20. Okt., 5:13 |
| | | Florida Georgia Line – Anything Goes | | | 19. Okt., 16:49 |
| | | Carrie Underwood – Something In the Water | | | 19. Okt., 16:45 |
| | | Blake Shelton – Good Country Song | | | 19. Okt., 16:42 |
Mehr anzeigen

Feeds
| | | | | |
| --- | --- | --- | --- | --- |
| 1 | | | | |
| 2 | | | | |
| 3 | | | | |
| 4 | | | | |
| 5 | | | | |
| 6 | | | | |
| 7 | | | | |
| 8 | | | | |
| 9 | | | | |
| 10 | | | | |
| 11 | | | | |
| 12 | | | | |
| 13 | | | | |
| 14 | | | | |
| 15 | | | | |
| 16 | | | | |
| 17 | | | | |
| 18 | | | | |
| 19 | | | | |
| 20 | | | | |
| 21 | | | | |
| 22 | | | | |
| 23 | | | | |
| 24 | | | | |
| 25 | | | | |
| 26 | | | | |
| 27 | | | | |
| 28 | | | | |
| 29 | | | | |
| 30 | | | | |

Feeds
Über mich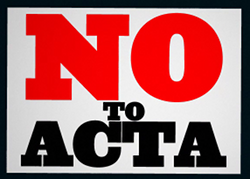 Przeciwnik nietolerancji względem gustów muzycznych, wszystkiego co jednokierunkowe, ksenofobiczne i przypisujące sobie tylko prawo do słuszności oceniania tego, co muzyką nazywane być powinno, a co nie.
An opponent of intolerance towards music tastes, of the one-way, of the xenophobic, of everything that feels exclusively entitled to judge what does deserve the name of music and what does not.

Święty Graal pod prastarą Roseline czeka.
Ostrze i kielich strzegą jej bram.
Ozdobiona swoich mistrzów sztuką.
Spoczęła w pokoju, nad nią niebo pełne gwiazd.
"You can knock me down and watch me bleed
But you can't keep no chains on me.

I was born free!
I was born free
I was born free, born free."
---------
Kid Rock – Born Free
"All of these lines across my face
Tell you the story of who I am
So many stories of where I've been
And how I got to where I am
But these stories don't mean anything"
---------
Cranius – The Story (Brandi Carlile cover)
"I got troubles oh, but not today
Cause they're gonna wash away
They're gonna wash away"
---------
Joe Purdy – Wash Away
A Song of Ice and Fire
Westeros, the A Song of Ice and Fire domain, is the premier fan site for George R.R Martin's brilliant fantasy series

---------
Only on the right side: For the Horde!