Dany, 34, Weiblich, Deutschland
www.u2media.deZuletzt gesehen: vor 3 Stunden
1

1

1

4

0

6

gespielte Titel seit 1. Nov. 2008
840 Lieblingslieder | 143 Beiträge | 0 Playlisten |

734 Shouts
| | | | | | |
| --- | --- | --- | --- | --- | --- |
| | | The Killers – For Reasons Unknown | | | 1. Jul., 14:54 |
| | | Tom Odell – I Think It's Going to Rain Today | | | 1. Jul., 14:51 |
| | | The Killers – Somebody Told Me | | | 1. Jul., 14:48 |
| | | U2 – Electrical Storm | | | 1. Jul., 14:44 |
| | | The Used – Together Burning Bright | | | 1. Jul., 6:37 |
| | | The Used – Together Burning Bright | | | 1. Jul., 6:37 |
| | | U2 – Breathe | | | 1. Jul., 6:32 |
| | | U2 – Breathe | | | 1. Jul., 6:32 |
| | | James Bay – Hold Back The River (Album Version) | | | 1. Jul., 6:28 |
| | | James Bay – Hold Back The River (Album Version) | | | 1. Jul., 6:28 |
| | | Counting Crows – Omaha | | | 1. Jul., 6:25 |
| | | Counting Crows – Omaha | | | 1. Jul., 6:25 |
| | | U2 – Every Breaking Wave (Acoustic Session) | | | 1. Jul., 6:20 |
| | | U2 – Every Breaking Wave (Acoustic Session) | | | 1. Jul., 6:20 |
| | | T.Rex – Children Of The Revolution | | | 1. Jul., 6:17 |
| | | T.Rex – Children Of The Revolution | | | 1. Jul., 6:17 |
| | | Counting Crows – Accidentally in Love | | | 1. Jul., 6:14 |
| | | Counting Crows – Accidentally in Love | | | 1. Jul., 6:14 |
| | | Coldplay – Yellow | | | 1. Jul., 6:09 |
| | | Coldplay – Yellow | | | 1. Jul., 6:09 |
Mehr anzeigen

Feeds
| | | | | |
| --- | --- | --- | --- | --- |
| 1 | | | | |
| 2 | | | | |
| 3 | | | | |
| 4 | | | | |
| 5 | | | | |
| 6 | | | | |
| 7 | | | | |
| 8 | | | | |
| 9 | | | | |
| 10 | | | | |
| 11 | | | | |
| 12 | | | | |
| 13 | | | | |
| 14 | | | | |
| 15 | | | | |
| 16 | | | | |
| 17 | | | | |
| 18 | | | | |
| 19 | | | | |
| 20 | | | | |
| 21 | | | | |
| 22 | | | | |
| 23 | | | | |
| 24 | | | | |
| 25 | | | | |
| 26 | | | | |
| 27 | | | | |
| 28 | | | | |
| 29 | | | | |
| 30 | | | | |
| 31 | | | | |
| 32 | | | | |
| 33 | | | | |
| 34 | | | | |
| 35 | | | | |
| 36 | | | | |
| 37 | | | | |
| 38 | | | | |
| 38 | | | | |
| 40 | | | | |
| 41 | | | | |
| 42 | | | | |
| 43 | | | | |
| 43 | | | | |
| 45 | | | | |
| 46 | | | | |
| 47 | | | | |
| 47 | | | | |
| 49 | | | | |
| 50 | | | | |

Feeds
| | | | | | |
| --- | --- | --- | --- | --- | --- |
| 1 | | | | | |
| 1 | | | | | |
| 1 | | | | | |
| 1 | | | | | |
| 5 | | | | | |
| 5 | | | | | |
| 5 | | | | | |
| 5 | | | | | |
| 9 | | | | | |
| 9 | | | | | |
| 9 | | | | | |
| 9 | | | | | |
| 9 | | | | | |
| 9 | | | | | |
| 9 | | | | | |
| 9 | | | | | |
| 9 | | | | | |
| 9 | | | | | |
| 9 | | | | | |
| 20 | | | | | |
| 20 | | | | | |
| 20 | | | | | |
| 20 | | | | | |
| 20 | | | | | |
| 20 | | | | | |
| 20 | | | | | |
| 20 | | | | | |
| 20 | | | | | |
| 20 | | | | | |
| 20 | | | | | |
| 20 | | | | | |
| 20 | | | | | |
| 20 | | | | | |
| 20 | | | | | |
| 20 | | | | | |
| 20 | | | | | |
| 37 | | | | | |
| 37 | | | | | |
| 37 | | | | | |
| 37 | | | | | |
| 37 | | | | | |
| 37 | | | | | |
| 37 | | | | | |
| 37 | | | | | |
| 37 | | | | | |
| 37 | | | | | |
| 37 | | | | | |
| 37 | | | | | |
| 37 | | | | | |
| 37 | | | | | |
Über mich
U2 Collection Items for Sale
"Everything will be all right in the end. If it's not all right then it's not the end."
my U2/Springsteen Bootleg Mixes on Soundcloud
My concert videos YouTube Channel
My Last.FM Milestones:
0-100.000
100.000-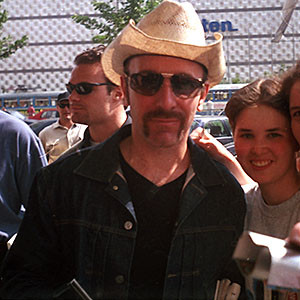 Being a fan doesn't mean you were there from the beginning. It means you will be there until the end.
(and it doesn't mean you have to love everything they do.)
Unique Tracks: 44477
Unique Albums: 10178
Unique Artists: 5074
"Music expresses that which cannot be said and on which it is impossible to be silent."
(Victor Hugo)
"Without music, life would be a mistake."
(Friedrich Nietzsche)
"The day you open your mind to music, you're halfway to opening your mind to life."
(Pete Townshend)
"Music is the perfect type of art. Music can never reveal its ultimate secret."
(Oscar Wilde)
"You cannot touch music. But music can touch you."
"Music is my religion."
(Jimi Hendrix)
"One good thing about music, when it hits you, you feel no pain."
(Bob Marley)
"Music is what feelings sound like."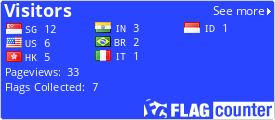 SEEN LIVE


Bruce Springsteen (1x)
The Vaccines (1x)
Velvet Two Stripes (1x)
U2 (2x)
Bryan Adams (1x)
Kasabian (1x)
Die Fantastischen Vier (1x)
Jimmy Barnes (1x)
Texas (1x)
Heroes Del Silencio (1x)
The Kelly Family (10x)
Peter Maffay (25x) (Guests: Ben Becker, Tobias Künzel, Christian Eigner, Sissi Perlinger, Rolf Stahlhofen, Kader Kesek,....)
Udo Lindenberg & Das Panikorchester (11x) (Guests: Eric Burdon, Ben Becker, Nina Hagen, Ellen Ten Damme)
Carl Carlton And The Songdogs (13x) (Guests: Robert Palmer, Bobby Keys)
The Thorns (1x)
Tony Carey (4x)
Die Zöllner (6x)
Stamping Feet (3x)
Club der toten Dichter (2x)
East 17 (1x)
Caught In The Act (1x)
Johnny Logan (1x)
Heinz-Rudolf Kunze (1x)
Mike Krüger (1x)
Ute Freudenberg (2x)
Noble Savages (1x)
Costa Cordalis (1x)
Silbermond (1x)
Tobias Regner (1x)
Wohnraumhelden (1x)
Cafe Größenwahn (1x)
Monoton (3x)
Puhdys (1x)
Electric Blues Duo (1x)
City (1x)
(I'm not getting embarassed on any of them. In the end, it's all about the tunes)