45, Vereinigte Staaten
buzurl.com/n00Zuletzt gesehen: Mai 2015
2

6

7

2

8

4

gespielte Titel seit 2. Mär. 2007
2.646 Lieblingslieder | 10 Beiträge | 4 Playlisten |

1.131 Shouts
| | | | | | |
| --- | --- | --- | --- | --- | --- |
| | | Workbench – zoo (dusk) kostenloser Download | | | 27. Mai., 22:46 |
| | | Workbench – pilliwinks kostenloser Download | | | 27. Mai., 21:31 |
| | | Workbench – conclusion kostenloser Download | | | 27. Mai., 21:24 |
| | | Workbench – lounge kostenloser Download | | | 27. Mai., 21:17 |
| | | Workbench – Blue Clouds | | | 27. Mai., 21:13 |
Mehr anzeigen

Feeds

Feeds
Über mich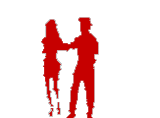 Another source of information ... UNINews"100 % Free Traffic"
"You can retire in 30 days !!"
"Online Marketer Secret Revealed !!"
Thank you Last FM for bringing all this music to all of us. I know I speak for all of us out here in the World.THANK YOU!!
I received this and would like to share it with everyone. Hope ypu like it as much as I do.
http://ak.imgag.com/imgag/product/preview/flash/pdShell.swf?ihost=http://ak.imgag.com/imgag&brandldrPath=/product/full/el/&cardNum=/product/full/ap/3173936/graphic1
This is from one of my friends!
http://www.youtube.com/watch?v=-XZmlzHQegQ
To be better informed on what's going on in the World, click on Cranes Corner under the Blog's section. We believe that the truth shall be heard!
http://www.kfbk.com/main.html
http://www.last.fm/group/Audioscrobblers%2BAgainst%2BCancer
************************************************************************
"Dwelling on the negative simply contributes to its power"
"Every adversity carries with it the seed of an equal or greater benefit"
"If you carry your childhood with you, you never become older"
"Don't worry about the stock market. Invest in family"
HELLO EVERYONE! Welcome one and welcome all to our Last FM web site! We have been bombarded with recent friend request from people who have only a few songs played and hardly any artist as well. We have come to the conclusion that we will not accept anyone as friends who have such as this. We appreciate the offer but we believe that you should have ample songs/artist displayed on your Last FM web sites.
Dear friend, I heard you want to get rid from your old stuff. I know a not bad web site to place classifieds regarding buy or sell. I just tried it. Clients started calling me right after I registered my ad. In no time I sold out all my junk. Try it, you don't have to pay. You have to name your things and prepare pictures.

This is the website:
http://www.bux4ad.com/aft/ea76375f/11110055.html

See you,
Harold McCutcheon

Instantly Have Your Very Own Profitable Membership Website... That Will Earn You Money Month After Month…
http://www.daily-payday.com/index.php?id=78693


Letzte Aktivitäten