28, Weiblich, Vereinigte Staaten
www.goodreads.com/CrazyTar…Zuletzt gesehen: letzte Woche
3

9

6

6

8

gespielte Titel seit 22. Jul. 2011
668 Lieblingslieder | 4.081 Beiträge | 0 Playlisten |

197 Shouts
| | | | | | |
| --- | --- | --- | --- | --- | --- |
| | | Il Divo – The Man You Love | | | 15. Aug., 5:33 |
| | | Il Divo – The Man You Love | | | 15. Aug., 5:33 |
| | | Il Divo – Dov'è L'Amore | | | 15. Aug., 5:29 |
| | | Il Divo – Dov'è L'Amore | | | 15. Aug., 5:29 |
| | | Il Divo – Everytime I Look At You | | | 15. Aug., 5:25 |
| | | Il Divo – Everytime I Look At You | | | 15. Aug., 5:25 |
| | | Il Divo – Can't Help Falling In Love | | | 15. Aug., 5:22 |
| | | Il Divo – Can't Help Falling In Love | | | 15. Aug., 5:22 |
| | | Il Divo – Can't Help Falling In Love | | | 15. Aug., 5:22 |
| | | Il Divo – Passera | | | 15. Aug., 5:13 |
| | | Il Divo – Passera | | | 15. Aug., 5:13 |
| | | Il Divo – Isabel | | | 15. Aug., 4:58 |
| | | Il Divo – Isabel | | | 15. Aug., 4:58 |
| | | Il Divo – My Heart Will Go On | | | 15. Aug., 4:54 |
| | | Il Divo – My Heart Will Go On | | | 15. Aug., 4:54 |
| | | Il Divo – My Heart Will Go On | | | 15. Aug., 4:54 |
| | | Il Divo – Falling Slowly (Te Prometo) | | | 15. Aug., 4:50 |
| | | Il Divo – Falling Slowly (Te Prometo) | | | 15. Aug., 4:50 |
| | | Il Divo – The Power of Love (La Fuerza Mayor) | | | 15. Aug., 4:45 |
| | | Il Divo – Feelings | | | 15. Aug., 4:40 |
Mehr anzeigen

Feeds
| | | | | |
| --- | --- | --- | --- | --- |
| 1 | | | | |
| 2 | | | | |
| 3 | | | | |
| 4 | | | | |
| 5 | | | | |
| 6 | | | | |
| 7 | | | | |
| 8 | | | | |
| 9 | | | | |
| 10 | | | | |
| 11 | | | | |
| 12 | | | | |
| 13 | | | | |
| 14 | | | | |
| 15 | | | | |
| 16 | | | | |
| 17 | | | | |
| 18 | | | | |
| 19 | | | | |
| 20 | | | | |
| 21 | | | | |
| 22 | | | | |
| 23 | | | | |
| 24 | | | | |
| 25 | | | | |
| 26 | | | | |
| 27 | | | | |
| 28 | | | | |
| 29 | | | | |
| 30 | | | | |
| 31 | | | | |
| 32 | | | | |
| 33 | | | | |
| 34 | | | | |
| 35 | | | | |
| 36 | | | | |
| 37 | | | | |
| 38 | | | | |
| 39 | | | | |
| 40 | | | | |
| 41 | | | | |
| 42 | | | | |
| 43 | | | | |
| 44 | | | | |
| 45 | | | | |
| 46 | | | | |
| 47 | | | | |
| 48 | | | | |
| 49 | | | | |
| 50 | | | | |

Feeds
Über mich
Me in a nutshell: I say things like, Huffah, huzzah, and hurrah!, my favorite word is serendipity, I'm addicted to Korean Dramas (MyDramaList), and I'm prone to breaking into song in totally random places (I can't sing to save my life).

In a slightly bigger nutshell: I'm a tad bit quirky. I'm uber shy and quiet. I'm a total bookworm. I love the ever loving stuffing out of music. I'm an aspiring writer. I collect random postcards. I'm a Disney nerd. I'm a total klutz. I'm a diehard Whovian.

In a rapidly expanding nutshell: I'm an archer girl (Sagittarius). I sing in the shower. I'm creative. I suck at math. I'm a dreamer. I'm optimistic. I'm awkward. I curse like a sailor. I like making people smile. I'm a Hufflepuff.

In a nutshell that has expanded and engulfed two watering cans, a lawn gnome, a mismatched set of kitchen utinsels and a wayward duck named pongo: I believe in karma. I'm really short. I'm a hopeless romantic. I blush really easily. I wish on stars. I love to bake. I was born in the wrong era. I dance in the rain.

In a nutshell that has expanded to epic proportions and is in danger of exploding: all things Joss Whedon (he is and shall forever be my geeky overlord), photography, hot chocolate, thunder storms, apple cider, musicals, cookies, clowns, Audrey Hepburn, Batman, astrology, spiders, penguins, men who play guitar, beets, fan fiction, A Song of Ice and Fire/Game of Thrones, "reality television", sweater weather, classic movies, purple, raspberry iced tea, needles, LotR, sunsets, late nights, Sons of Anarchy, elderberries (there is a story behind this but it is a tale of anguish and trauma and projectile vomiting), steampunk, Disney, dancing, Roman Holiday, crocheting, NCIS, vintage, randomness, bubble wrap, bullies, Spartacus, peanut butter, pasta, dogs, Harry Potter, star gazing, bookstores, cooking, pirates, heat waves....

...and then the nutshell exploded.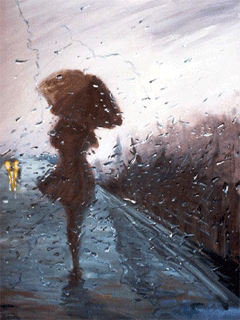 "Without music, life would be a mistake." - Friedrich Nietzsche



Letzte Aktivitäten