RSS
Weiterleiten
10. Okt. 2007, 3:11
Like I usually say, "Tomorrow will be better than today." With that said, everyday should be more awesome than the last except if I get hit by a rouge cyclist or some sort of sports utility vehicle. (I'm twice as more likely to be killed by an angry bus driver.)

I'll never understand why people will stand in the middle of a busy street for a taxi, with their arms in the air. As if they were saying out this loud and dancing: "PICK ME! PICK ME! I WANT TO DIE FIRST!"

I actually like when cars stop in the middle road to allow people to cross. That's just so nice.

Drivers in Oakville, they'd prefer you to lie down and die than to slow down for a second to let you j-walk illegally. pfft bastards...
Unwritten rule, but no body slows down for you unless they are about to foresee impact. (ie. your body on their windshield)
That ACTUALLY happened to someone I know! No joke. Serious stuff. In Oakville too.

I sometimes get honked at for no reason. I'm not sure if it's because I'm too close to the curb.
My street is the noisiest street and it's not even that busy.
People in Toronto will honk for the friggn' hell of it. WHY?
Road Rage my ass (pardon my French), this is just abuse of Road way Honking Power.
"OMFG the light is green and it took you 0.00005 seconds to respond! MOVE BITCH MOOOOOOVE!!"

... yeah.. yeah... real effective genius, because honking makes things like (pedestrians, cyclist, cars and random deer) move faster... yeah... okay, good luck with that. O_O
Yes, and keep honking after you've cut them off them. Rub it in their face get it in their raccoon wounds just like any law abiding citizen would.

OH AND DON'T FORGET
Make sure anyone double crosses you will be bleeding and crawling to safety after you're done wreck up every bodies life. That'll teach em' a lesson!
Yeah! That's how a real winner drives... (No its not, I'm being sarcastic)>:D
....and now for the actual journal entry.
Hibernation Season is coming up!
Run to your nearest computer and/or cellular device and DOWNLOAD MORE MUSIC. (Punk, I meant what I said. I am encouraging the questionable. :D)
I am proud to say that my next purchase on yesasia.com was superbly planned out. I've been waiting patiently for good music to collect. NO IMPULSE HERE! :D
I've grown to feel more whimsical and more sentimental to my collection of real music. (Not mp3)
Especially if it's so damn good.
OH! To extend my invitation... don't download solid artists that you love. Unless you're poor or else that's totally okay. I'm poor most of the time! :D
Support your local artist directly! But don't be a sucker and buy every CD you see in sight. That's so not cool. Trust me they're not getting paid purely by CD sales... pffft (That's what the industry wants you to think.)
ON THE HOT LIST

Shinichi Osawa
THE ONE (Korean Version)
1. Star Guitar (Vocals by
Au Revoir Simone
)
2. Detonator (Vocals by
Princess Superstar
)
3. Electro411
4. Our Song (Vocals by
Ultra BRAiN
)
5. Dreamhunt (Vocals by
Rubies
)
6. Push (Vocals by
Ania
)
7. Rendezvou
8. The Patch
9. Last Days
10. State of Permission (Vocals & Co-produced by
Freeform Five
)
11. Foals (Vocals by
Nelson
)
12. The Golden
13. Maximum Joy
14. Ami Nu Ku Tuu (The One Version)
My buddy from Japan went to one of his gigs at the Apple Store. He sent me a link to his myspace page out of instant enthusiasm. It Blew me away! The music I mean! :D
Though his new profile image was trippy as hell. I guess he really wants people to remember his new release.
I mean uuuggh.. retina overload!

yes yes yes yes yes yes the one the one the one the one buy buy buy buy buy now now now now.

You've been composing music your entire life I just assumed you'd release a new album eventually okay okay okay I get the point!
Misa
SO*SO~恋のゴールデン☆ゴール
1. オーバーヘッド・チャンピオン・レディオ・エディット
2. ミックスアップ・リミックス
3. オリジナル・レディオ・エディット
Reason: Chronic addiction to cuteness...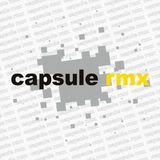 Capsule
rmx
1. capsule rmx →
2. jelly(rmx ver.)
3. Sugarless GiRL(rmx ver.)
4. CrazEEE Skyhopper(rmx ver.)
5. ポータブル空港(rmx ver.)
6. do do pi do(rmx ver.)
7. Lounge Designers Killer(rmx ver.)
8. Sound of Silence(rmx ver.)
9. グライダー(rmx ver.)
These Remixes are essential to your mental health. :|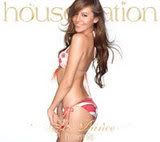 Various Artist
House Nation Tea Dance
Premier GIG (ハウスネイション ティー・ダンス - プレミア・ギグ) [Compilation]
1. Shine /
Booty Luv
2. Hypnotised (Stonebridge Remix) /
Solasso
3. Alive /
Locktown & Alexandra Prince
4. Travelling /
Sugiurumn
5. The Weekend /
Michael Gray
6. Love Generation /
Bob Sinclar
feat.
Gary 'Neata' Pine
7. Heavenly Star (LnM Projekt Remix) /
Genki Rockets
8. Bigger Than Big /
Super Mal
feat.
Luciana
9. Call On Me /
Eric Prydz
10. Guaguanco (Tom Middleton Remix) /
Mighty Dub Katz
11. Guilty /
De Souza
feat.
Shena
12. It Just Won't Do /
Tim Deluxe
13. Just The Way You Are /
Milky
14. Get Down (Kenny Dope Main Mix) /
Todd Terry
15. Sweetest Day Of May (Knee Deep's Vocal Hymn Mix) /
Joe T. Vannelli
16. Whistle Song (Grant Nelson Remix) /
Fantastic Plastic Machine
17. Flight /
Studio Apartment
18. So Weit Wie Noch Nie /
jurgen paape
*Bonus Track
"NO MORE 2D HEAD KANDI LADIES! We want real women." Says the majority of Japanese consumers.

House Nation Tea Dance is like Hed Kandi Advanced v.4.0
I can guess that it probably doesn't suck massive heaps of garbage like it's Western counter part.
I have hope for this compilation disc. I'll rest my sharp tongue until I listen to it.
I wouldn't buy it if it didn't impress me.

I sware.... I'm not attracted to incredibly sexy women.... honest...
IT'S NOT THE CD COVER THAT MADE ME BUY IT!!!

I'm just impressed at the extensive list of miracle dream team tracks!
Oh, Hai....Did you say FAN-TAS-TIQUE-PLA-STIQUE is part of this compilation!? Hmp! Goodness this is going to sound luxurious.

I can expect Sugiriumn's repeatative cookie cutter remixes again?
Let's hope this tack doesn't sound like all the other songs that he has made! :D (Cuz almost everything he has created sounds the same)
If "Travelling" sounds genuinely original, I will shave someone's hair off.
Not my own.

I'm too cool for that.
Kommentare