wolf, 23, Weiblich, Spanien
BANG BANG BANGZuletzt gesehen: letzten Monat
9

5

4

7

0

gespielte Titel seit 24. Sep. 2006
791 Lieblingslieder | 10 Beiträge | 2 Playlisten |

441 Shouts
| | | | | | |
| --- | --- | --- | --- | --- | --- |
| | | The Kooks – Seaside | | | 13. Aug., 21:28 |
| | | Beyoncé – Pretty Hurts | | | 3. Aug., 12:44 |
| | | Beyoncé – Why Don't You Love Me | | | 3. Aug., 12:40 |
| | | Beyoncé – Sweet Dreams | | | 3. Aug., 12:37 |
| | | Beyoncé – Video Phone | | | 3. Aug., 12:33 |
| | | Beyoncé – Heaven | | | 3. Aug., 12:30 |
| | | Beyoncé – Superpower (feat. Frank Ocean) | | | 3. Aug., 12:25 |
| | | Beyoncé – ***Flawless (feat. Chimamanda Ngozi Adichie) | | | 3. Aug., 12:21 |
| | | Beyoncé – XO | | | 3. Aug., 12:17 |
| | | Beyoncé – Mine (feat. Drake) | | | 3. Aug., 12:12 |
| | | Beyoncé – Jealous | | | 3. Aug., 12:09 |
| | | Kasabian – Goodbye Kiss | | | 22. Jul., 23:49 |
| | | Kasabian – Days Are Forgotten | | | 22. Jul., 23:44 |
| | | Kasabian – Let's Roll Just Like We Used To | | | 22. Jul., 23:40 |
| | | Kasabian – U Boat | | | 22. Jul., 23:29 |
Mehr anzeigen

Feeds
| | | | | |
| --- | --- | --- | --- | --- |
| 1 | | | | |
| 2 | | | | |
| 3 | | | | |
| 4 | | | | |
| 5 | | | | |
| 6 | | | | |
| 7 | | | | |
| 8 | | | | |
| 9 | | | | |
| 10 | | | | |
| 11 | | | | |
| 12 | | | | |
| 12 | | | | |
| 12 | | | | |
| 15 | | | | |
| 16 | | | | |
| 17 | | | | |
| 18 | | | | |
| 19 | | | | |
| 19 | | | | |
| 21 | | | | |
| 21 | | | | |
| 23 | | | | |
| 24 | | | | |
| 25 | | | | |
| 26 | | | | |
| 27 | | | | |
| 28 | | | | |
| 29 | | | | |
| 30 | | | | |

Feeds
| | | | | | |
| --- | --- | --- | --- | --- | --- |
| 1 | | | | | |
| 1 | | | | | |
| 1 | | | | | |
| 1 | | | | | |
| 1 | | | | | |
| 1 | | | | | |
| 1 | | | | | |
| 1 | | | | | |
| 1 | | | | | |
| 1 | | | | | |
Über mich
W O L F in
P A R I S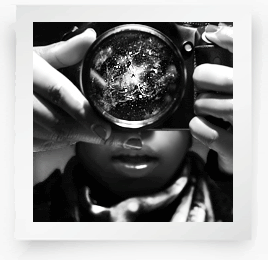 Hey this is Elena. I'm 21.
I like writing, reading, singing, learning, thinking then talking. I also take photographs.
In 365 days, I learnt about life what I would have needed to know in 1460.

I was born in Valencia (east coast b*tches) but I've been constantly moving since I started studying journalism and communication in Madrid.
Since then, I can't stay at the same place longer than 3 months I have this anxious need of being constantly moving.

Last year I started a romance with a city named Paris, the moveable feast as Hemingway accurately described it. It lasted a year. Hope we get back together one day soon.




bands I've seen live ♫
since august 3rd 09
Letzte Aktivitäten