Dear electronica fans,
after a rather long absence from LastFM (may have been three years or even more) I'd like to report what happened in the meanwhile in my musical world.
Since this has been quite a lot, I'll try to keep everything as brief as I can, rather hinting with some links at single events; if anyone should have any further questions, I'll be happy to elaborate in detail on anything, if requested...
For those who don't remember me here (...or never heard of me in the first place) a brief introduction:
I'm composing, producing and performing electronic music since 1992. While the center of my creative output is certainly ambient / atmospheric electronica, I've also streched out to any other electronic style I can think of, for example dance, drum'n'bass, new age, electro, Berlin School (space music), or those new names for old shoes like psychill, psybient or psytrance - but also pop, rock, jazz, even metal - and more. All in all, most of my albums feature an ecclectic mix of styles, and it's rather difficult to pin my stuff down to any specific genre.
Maybe I can add that some listeners (and reviewers) compared some of my music to Robert Rich, Steve Roach, Klaus Schulze, or Future Sound of London, Underworld, sometimes even Aphex Twin and Mouse on Mars (all of which indeed are artists I'm very fond of...).
During the past 22 years I have created more than one hundred (that's
100
;-) ) albums (and full lenght albums at that - meaning at least 70 minutes, then again some are actually sets ranging between two and ten (!) hours of music...).
Most of my music is self-released (You can still order any of my albums directly from me...). More recently, I'm happy to also have released some projects on different labels.
An overview over most of my output can actually be found here on LastFM (last update was in late 2012 so far, but I'll maybe do another soon...):
Michael Brückner - the (almost) complete catalogue
Many of my albums also are on LastFM, and (still) most of them are pre-listenable from here (although I might change that as I will rerelease them via Bandcamp in the future...). See here:
Michael Brückner
OK, now where to start with what happened...?
First of all, after many years of being laregly a very obscure artist with only the tiniest bit of followers, I've finally started to be recognized on a (slightly) larger scale; some landmarks that made me evident for me (for example) were:
- being nominated twice for the Schallwelle-Award, a German award for electronic music; I didn't win, however reached number three twice, in the category "best album national" in 2013 and "best musician / act national" in 2014 (referring to the previous year always...) - actually doing better than some famous acts like Schiller or Klaus Schulze...
- having one of my tracks inlcuded to the large Pete Namlook tribute CD box "Die Welt ist Klang" on CarpeSonum Records
- receiving positive reviews, or interviews / features on various webzines, or even print magazines
- being invited for collaborations with many artists, resulting in some long-term musical partnerships, like with drummer Tommy Betzler, noteably for his early 80ies electronic prog band P'Cock and his work with electronic pioneer Klaus Schulze on several large live events (plus, in more recent years, drumming in Tangerine Dream member Thorsten Quaeschning's project "Picture Palace Music")
Then I'd like to highlight some
album releases
(not all, though) since 2012, in (more or less) chronological order; I'll link to YouTube trailers (as far as they exist), otherwise to Bandcamp (from where usually a preview file, and sometimes even whole albums, are streamable...):
One Hundred Million Miles Under The Stars (2012)
Eleventh Sun (2012)
Naura (2013)
In Letzter Konsequenz (2013)
Thirteen Rites Of Passage (2014)
Ombra - Revisited (2014)
This release (a limited edition of 100 copies) actually includes my first ever industrially pressed CD - among other items...
...you can find more releases on Bandcamp, and more music on YouTube.
From mid 2012 on also live performances became more regular (especially in 2013); here are some clips, again in chronological order (length and sound/video quality varies, but I think they at least will give You an idea...):
RaumZeit Festival Dortmund, 2012
Ambient Performance at BetterLife Akademie, 2013
(...the whole of it, in two parts, actually)
Live performance at Ritter Butzke (a club in Berlin), 2013
(...now, that was an especially cool evening)
Live performance at the church St. Peter, Frankfurt, 2014
https://soundcloud.com/michael-bruckner/live-at-sankt-peter-april-2014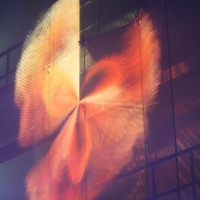 Finally, some links to
reviews and articles
about my music...
Entry at progarchives.com (including two recent reviews...):
http://www.progarchives.com/artist.asp?id=8891

Article / review on tokafi.com
http://www.tokafi.com/news/michael-brueckner-seismograph-curiosity/
Interview on Headphonaught's Nanolog:
http://www.headphonaught.co.uk/2014/05/seven-questions-with-michael-bruckner.html
Review / interview on Synth Caresses:
http://synth-caresses.blogspot.com.es/search/label/Sparrows
Entry on WikiPedia (German only):
http://de.wikipedia.org/wiki/Michael_Br%C3%BCckner_%28Musiker%29
Entry on Discogs:
http://www.discogs.com/artist/1313425-Michael-Br%C3%BCckner
.
Well - this much for now; I'm aware it's much indeed, however please keep in mind that I had to make up for a long time, and in that time, there happened a lot.
Actually, as much as I've put in here - it's only part of all that happened, and I could write at great length on many of those points at which I've just hinted here...
In any case:
Thanks a lot for Your attention, and if You've listenend to some of the music, I hope You did enjoy it!