Amber, 21, Weiblich, Vereinigtes KönigreichZuletzt gesehen: letzten Monat
5

0

8

1

2

gespielte Titel seit 21. Mär. 2011
17 Lieblingslieder | 55 Beiträge | 0 Playlisten |

404 Shouts
| | | | | | |
| --- | --- | --- | --- | --- | --- |
| | | Paul Shapera – A2 S1 The Thief | | | 27. Mai., 17:39 |
| | | Paul Shapera – A1 S6 The Operation | | | 27. Mai., 17:33 |
| | | Paul Shapera – A1 S5 Daddy Left | | | 27. Mai., 17:29 |
| | | Paul Shapera – A1 S4 The Pitch | | | 27. Mai., 17:24 |
| | | Queensrÿche – Eyes of a Stranger | | | 27. Mai., 17:16 |
| | | Queensrÿche – My Empty Room | | | 27. Mai., 17:15 |
| | | Queensrÿche – Waiting for 22 | | | 27. Mai., 17:14 |
| | | Queensrÿche – I Don't Believe in Love | | | 27. Mai., 17:09 |
| | | Queensrÿche – Breaking the Silence | | | 27. Mai., 17:05 |
| | | Queensrÿche – Electric Requiem | | | 27. Mai., 17:03 |
Mehr anzeigen

Feeds

Feeds
| | | | | | |
| --- | --- | --- | --- | --- | --- |
| 1 | | | | | |
| 1 | | | | | |
| 1 | | | | | |
| 1 | | | | | |
| 1 | | | | | |
| 1 | | | | | |
| 1 | | | | | |
| 1 | | | | | |
| 1 | | | | | |
| 1 | | | | | |
| 1 | | | | | |
| 1 | | | | | |
| 1 | | | | | |
| 1 | | | | | |
| 1 | | | | | |
| 1 | | | | | |
| 1 | | | | | |
Über mich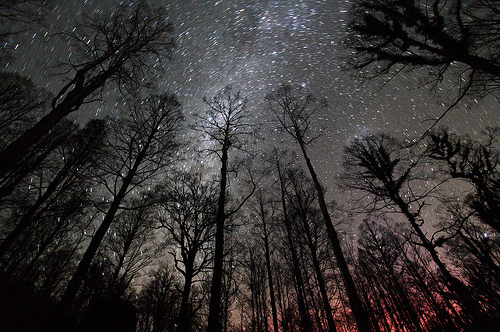 "For my part I know nothing with any certainty, but the sight of the stars makes me dream."
- Vincent van Gogh -
My
first
(13 years-old) and
second
(15 years-old) Last FM accounts, should you be interested.
About Me
Hello!
Amber be my name.
I love:
Metal
Winter
Rain
Snow
Darkness
Nighttime
Ancient History
Mythology
Fantasy
Astronomy
Celtic/Nordic/Viking themes
All these make my life awesome. :D
Scotland is where I reside. Land of mountains and haggis. Unfortunately, we don't all wear kilts, but let it be known that I'm making every effort to change this.
I definitely have a dark side. Anger, hatred and despair are all themes I enjoy in my music. Yet, somewhat strangely, I am a pretty damn happy individual. xD I love life and I'm really pretty friendly! Blame it on the power metal.
I like maths and science. Currently I'm at university studying Astrophysics. I draw too much [usually in lectures], read a lot and do some coding and design work. I'm also the keyboardist in folk metal band
Norderobring
, we've supported bands like Holocaust, Skyforger and Wolfchant. Check us out!
I don't think there's a great deal else to mention, but should you feel inclined to say hello, please pop us a shout! I do like them and I'm always interested in talking to like minded people. :)
"The only things known to go faster than ordinary light is monarchy, according to the philosopher Ly Tin Weedle. He reasoned like this: you can't have more than one king, and tradition demands that there is no gap between kings, so when a king dies the succession must therefore pass to the heir
instantaneously
. Presumably, he said, there must be some elementary particles -- kingons, or possibly queons -- that do this job, but of course succession sometimes fails if, in mid-flight, they strike an anti-particle, or republicon. His ambitious plans to use his discovery to send messages, involving the careful torturing of a small king in order to modulate the signal, were never fully expanded because, at that point, the bar closed."
"I walked down to a river
And sat in reflection of what had to be done

An offering of crimson flowed into the water below
A wound of spirit from which it floated and faded away

Like every hope I've ever had. . .
Like every dream I've ever known. . .
It washed away in a tide of longing,
A longing for a better world. . .
From my will, my throat, to the river, and into the sea. . .
Wash away. . .
Fade away. . ."
The bird turned, head tipped, suspiciously, on one side, and it stared at him with bright eyes.

'Say "Nevermore",' said Shadow.

'Fuck you," said the raven.
Seen Live List
Alcest
Alestorm
Alice Cooper
Altar of Plagues
Amaranth
Amon Amarth
Amorphis
Ancient Ascendent
The Answer
A Forest of Stars
Anaal Nathrakh
Bast
Behemoth
Bolt Thrower
Cannibal Corpse
Cauldron
Cerebral Bore
Chthonic
Darkest Era
Devin Townsend
Dragonforce
Dream Theater
Eluviete
Ensiferum
Enslaved
Falloch
Finntroll
Firewind
Freedom Call
Grand Magus
Gorgoroth
Holocaust
Iced Earth
Ihsahn
Judas Priest
Kreator
Keane
Labyrinth
Loaded
Maelstrom
Mael Mordha
Machine Head
Mayhem
Moonsorrow
Napalm Death
Neonfly
Nightwish
Nile
Opeth
Pain
Paul McCartney
Primordial
Queensrÿche
Rotting Christ
Rush
Sabaton
Scordatura
Serenity
Skálmöld
Skiltron
Skyclad
Solstafir
Sonata Arctica
Stam1na
Stratovarius
Tenacious D
Tesseract
Travis
Triosphere
Tryptikon
Turisas
Týr
Vader
Whispered
Winterfylleth
Wintersun
Wodensthrone
Wolf
And various other support bands I'll add as I remember them.
Letzte Aktivitäten
Blind-Io hat ihr Profil aktualisiert.

Februar 2015

Blind-Io und Immortalpict sind jetzt Freunde.

Juni 2014

Blind-Io und jmiranda000 sind jetzt Freunde.

Juni 2014

Blind-Io und Qual_o_pobrema sind jetzt Freunde.

Juni 2014

Blind-Io und pcgallo sind jetzt Freunde.

Juni 2014

Blind-Io und Madtwoo sind jetzt Freunde.

Juni 2014

Blind-Io und DarkSerj sind jetzt Freunde.

Juni 2014

Blind-Io und AS1488 sind nun Freunde.

Dezember 2013

Blind-Io und Phrozenspite sind nun Freunde.

Dezember 2013