Feeds
| | | | | | |
| --- | --- | --- | --- | --- | --- |
| 1 | | | | | |
| 2 | | | | | |
| 3 | | | | | |
| 3 | | | | | |
| 3 | | | | | |
| 6 | | | | | |
| 7 | | | | | |
| 8 | | | | | |
| 8 | | | | | |
| 8 | | | | | |
| 11 | | | | | |
| 12 | | | | | |
| 12 | | | | | |
| 14 | | | | | |
| 15 | | | | | |
| 16 | | | | | |
| 16 | | | | | |
| 16 | | | | | |
| 16 | | | | | |
| 20 | | | | | |

Feeds
Über mich
;_;
"Equipment":
My music player is Foobar2000 with my own simple enough setup.
I have a Cowon X7 portable media player which is pretty handy because it plays .FLAC.
I use shitty little JVC earbuds when I am on the go.
I have a pair of Sennheiser HD419s for at home and studio work, I am looking to get a better pair since these are very bass heavy (pretty much Sennheiser's response to Beats and Skullcandy).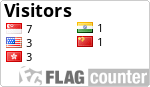 Letzte Aktivitäten
Adhemarr hat OdranODonnell einen Shout hinterlassen.

Freitag Abend

RikerDonegal und Adhemarr sind jetzt Freunde.

letzte Woche

Adhemarr hat RikerDonegal einen Shout hinterlassen.

letzte Woche

Adhemarr hat Ali-Red einen Shout hinterlassen.

letzte Woche

Ali-Red und Adhemarr sind jetzt Freunde.

letzte Woche

Adhemarr hat Ali-Red einen Shout hinterlassen.

letzte Woche

Breayuhn und Adhemarr sind jetzt Freunde.

letzte Woche

Adhemarr hat sein/ihr Profil aktualisiert.

letzten Monat

Adhemarr und thefijimermaid sind jetzt Freunde.

letzten Monat

Adhemarr und shijuleon sind jetzt Freunde.

letzten Monat