Stars of the Lid are the only band we need
Moderatoren:
shamatha-x
Gruppenstatus:
Offen
Gegründet am:
14. Mai. 2009
Beschreibung:
If you've found out the obvious fact that
Stars of the Lid
will be all you need in the next life, join.
A group dedicated to two Texas boys who wanted to grow up and make some drone.
sister
vaginas
meredith moonk
Discog: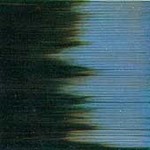 Website
Teaser for SOTL movie to be coming out soon!
PATRICK PAROLA & UJJAYA : "From Mexico" von Ujjaya | 12. Sep. 2013
Der Waldläufer | Wanderlust - New album out now! von der_waldlaeufer | 19. Feb. 2013
Best of 2011 von kajuga | 5. Feb. 2012 |

2 Kommentare
Alle anzeigen
Gruppencharts hören
Alle Mitglieder anzeigen
Letzte Aktivitäten
wbanana hat diese Gruppe verlassen.

Mai 2014

TiagoFiereck ist dieser Gruppe beigetreten.

Mai 2014

thundercubs ist dieser Gruppe beigetreten.

April 2014

Xanderrrrrrrrr ist dieser Gruppe beigetreten.

April 2014

kouta55 ist dieser Gruppe beigetreten.

April 2014

zellij ist dieser Gruppe beigetreten.

April 2014

Ein gelöschter Benutzer ist dieser Gruppe beigetreten.

März 2014

phillbeck ist dieser Gruppe beigetreten.

Februar 2014

StereoDrone ist dieser Gruppe beigetreten.

Februar 2014

Ein gelöschter Benutzer hat diese Gruppe verlassen.

Februar 2014