I want to get off this planet!
Moderatoren:
Keiner da! (Schau
hier
nach was du tun kannst, wenn du Gruppen-Moderator werden möchtest.)
Gruppenstatus:
Offen
Gegründet am:
11. Mär. 2010
Beschreibung:
I want to hanglide on mars. I want to dive in the oceans of Europa. I want to see the earthrise.
"The surface of the earth is the shore of the cosmic ocean. On this shore, we've learned most of what we know. Recently, we've waded a little way out, maybe ankle deep, and the water seems inviting. Some part of our being knows this is where we came from. We long to return."
- Carl Sagan, Cosmos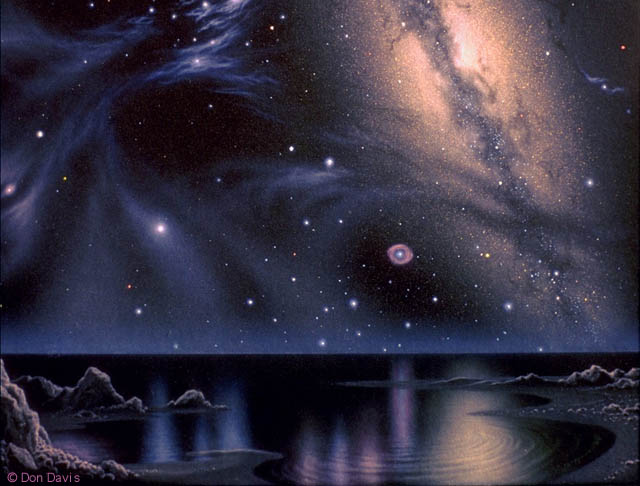 " In a nebula rich region of the Milky Way the skies are filled with sights only visible through telescopes here."
A group for people who are fascinated by space exploration. People who think there is absolutely no grounds for debate on whether we should go back to the moon. For fans of science fact and science fiction. For people who were born on earth, but don't necessarily want to die there.
Our friends:
Astronomy
Science Fiction Music
Gruppencharts hören
Alle Mitglieder anzeigen
Letzte Aktivitäten
szcze_pan ist dieser Gruppe beigetreten.

letzten Monat

rezber ist dieser Gruppe beigetreten.

Mai 2015

Ein gelöschter Benutzer hat diese Gruppe verlassen.

April 2015

Ein gelöschter Benutzer ist dieser Gruppe beigetreten.

April 2015

PoisoningVeins ist dieser Gruppe beigetreten.

Februar 2015

Ljungberg_ ist dieser Gruppe beigetreten.

Februar 2015

blazar_X ist dieser Gruppe beigetreten.

Februar 2015

Lysskyhet ist dieser Gruppe beigetreten.

Januar 2015

st0nedtraveler ist dieser Gruppe beigetreten.

Dezember 2014

justine_tranter hat diese Gruppe verlassen.

November 2014