Moderatoren:
Keiner da! (Schau
hier
nach was du tun kannst, wenn du Gruppen-Moderator werden möchtest.)
Gruppenstatus:
Offen
Gegründet am:
8. Apr. 2006
Beschreibung:
"I like cooking with flowers. It's so Shakespearean."
Maude:
Oh, that was fun. Let's play something together.
Harold:
I don't play anything.
Maude:
Nothing? Oh... Dear me. Everybody should be able to make some music. That's the cosmic dance.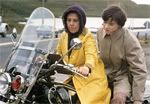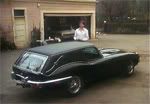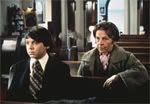 Gruppencharts hören
Alle Mitglieder anzeigen
Letzte Aktivitäten
erinnya hat diese Gruppe verlassen.

September 2014

majo334 hat diese Gruppe verlassen.

Juni 2014

Ein gelöschter Benutzer ist dieser Gruppe beigetreten.

Mai 2014

Ein gelöschter Benutzer ist dieser Gruppe beigetreten.

April 2014

arcanusArs hat diese Gruppe verlassen.

Februar 2014

arcanusArs ist dieser Gruppe beigetreten.

Februar 2014

Ein gelöschter Benutzer ist dieser Gruppe beigetreten.

Februar 2014

Ein gelöschter Benutzer ist dieser Gruppe beigetreten.

Januar 2014

Ein gelöschter Benutzer ist dieser Gruppe beigetreten.

Januar 2014

Ein gelöschter Benutzer ist dieser Gruppe beigetreten.

November 2013