Moderatoren:
Keiner da! (Schau
hier
nach was du tun kannst, wenn du Gruppen-Moderator werden möchtest.)
Gruppenstatus:
Offen
Gegründet am:
8. Jun. 2008
Beschreibung:
Welcome to "Baroque Era" group! Feel free to discuss music of the period, it's composers, period instruments, painting, sculpture, literature, and dance.
Welcome to "Baroque Era" group!
Baroque music describes an era and a set of styles of European classical music which were in widespread use between approximately 1600 and 1750: 1. Early baroque music (1600–1654) 2. Middle baroque music (1654–1707) 3. Late baroque music (1680–1750)
Baroque music expresses order, the fundamental order of the universe. Yet it is always lively and tuneful. This era is said to begin in music after the Renaissance and was followed by the Classical music era. It forms a major portion of the classical music canon, being widely studied, performed, and listened to. It is associated with composers such as Albinoni, Claudio Monteverdi, Antonio Vivaldi, George Frideric Handel, Scarlatti, and Johann Sebastian Bach.


...............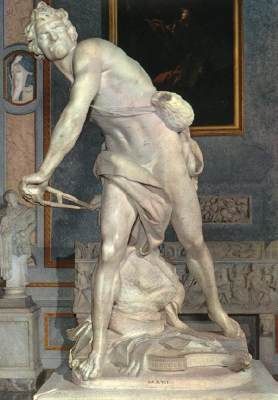 Vermeer's "The guitar player (1670). . . . . . . . . . . . . . . . . . . . . . . . .Bernini's "David"
..............
Louis XIV artiste - Philippe Beaussant..............................